MUSIC TO YOUR FEET
With long standing brick and mortar retail stores in Los Angeles, C&E Fashions has set the standard for classic and contemporary footwear.
We carry the most exclusive and sought-after European brands including footwear made by designers exclusively for our store -- only the most fashion forward and avant-garde styles for our customers. We offer the best prices for fine leathers and exotic skins and ensure a customer experience that is nothing but gratifying.
Welcome to C&E!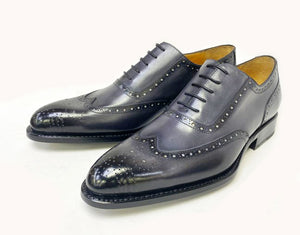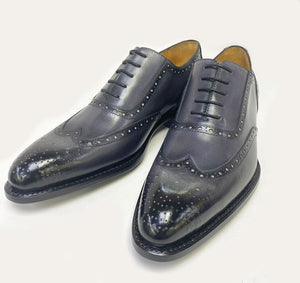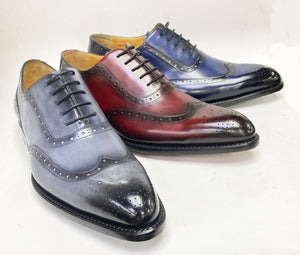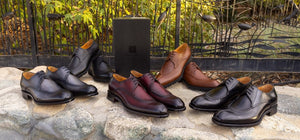 Burnished Calfskin Wingtip Oxford Grey Spectacular & Completely Handmade, this Hand Burnished Calfskin lace-up Wingtip Oxford from the Ugo Vasare collection features Goodyear...
Learn more
"Cheryl I love my shoes, they fit perfect! I fell in love with your shoes the first time I visited your site. I will be ordering again. Your shoes are of the highest quality and craftsmanship. I've not seen shoes on any other site comparable to yours. I was trying to post my testimonial on your site but couldn't. I hope you will do it for me. Thanks again!"
-Leon Wooden
"Maurice,Thanks for having some of the best fashion shoes on the Web. I live in Florida and I constantly get positive comments about my shoes. Because of C and E I have the latest styles at my disposal. You rock man!"
-Ronald Kimble Altamonte Springs, Florida
"Cheryl and Maurice, Happy New Year! I was pleased to hear that you are updating your website this new year. Over the past year I have become very familiar with your website as I regularly shopped for the best shoes in my collection. As a competitive ballroom dancer, my shoes are the most important element of my appearance off the dance floor. Your offerings are dazzling. I truly enjoy the ease of access via internet and telephone.
-Bob Middleton, Chicago, Illinois
C&E SHOES
839 South Los Angeles Street
Los Angeles California
90014 United States
To place an order please call:
213-629-2861
For all other inquires please email us at:
info@candefashions.com
Store Hours: Monday-Saturday 10am-6pm PST